Forklift Rentals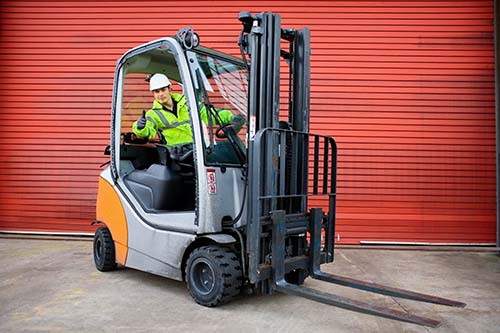 If you are looking for great deals on top of the line forklift rentals, then you've come to the right place. The Forklift Center makes it easy to find the perfect forklift rental for your needs, while also helping you save time and money in the process. Forklift rentals are great if you need some extra help in a warehouse during the busy season or while you are performing maintenance on your forklift fleet.
Types of Forklift Rentals
There are a bunch of different types of forklift rentals available, here are a few of the most popular types of lift trucks that you can rent:
Sit-down Rider Forklift Rentals
Electric Forklift Rentals
Rough Terrain Forklift Rentals
Narrow Aisle Forklift Rentals
Telescopic Forklift Rentals/Telehandler Rentals

Forklift Rental Rates
Forklifts rental costs depend primarily on lift capacity and rental duration. For a standard 3,000 lb. sit down rider you can expect to pay around $100 - $200 per day, $400 - $550 per week and $1,200 - $1,350 per month. For a large capacity 20,000 lb. forklift you should expect to pay $450 - $550 per day, $1,800 - $2,500 per week, and $4,000 - $5,000 per month. Comparing prices from multiple dealers in your area is the best way to ensure that you are getting the best available rate, and using TheForkliftCenter.com's quote compare tool makes comparing forklift rental rates easier than it's ever been before!